History Channel Fri Jan 29, they find a one of a kind soft top 1950's Italian, Piaggio Vespa based Ape Calessino. "Super Scooter" episode of American Picker. 10 PM EST. This was an awesome find. totally charming bit of Italy that had washed up on the shores of western Illinois it appears.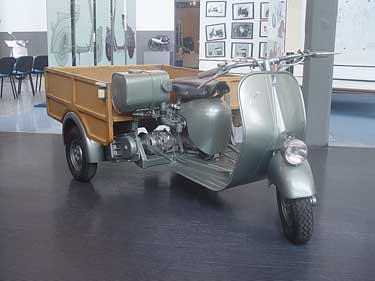 Similiar to this one shown here. But, the one on the show was tricked out with a canvas top. Be still my beating heart. Midge says she thinks i would have to be "VERY good" to get one of these. Shoot. There goes another ape.
See you in Italy. Which is more than a web site, its a soon to be fact. Coming up 36 hours in Panicale. Next week end. Stay tuned to this Bat Channel. Be interesting to see how this works out.
Stew Vreeland