PORTLAND, Maine – If you were at the Italian Life Expo this weekend, this recap is a walk down Recent Memory Lane. If you missed it, well this is a way to see how it went and to see if you want to make plans for it next time. Three days of big fun, Italian in the air and in your wineglass. The video, below, shows most of us had our mouths full most of the time. Full of wine or bread or prosciutto or prosciutto on bread or olive oil on bread or gelato or more wine! The crowd was great the first night and got bigger every night! Gorgeous location.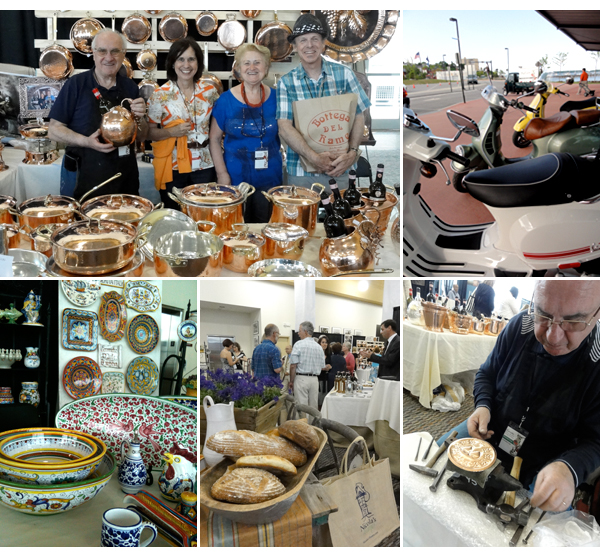 Thanks to everyone for their support, enthusiasm and for coming to volunteer or participate in any way. Buona Festa it was indeed.
See you in Italy
But first we need to go to Chicago on Thursday to see our daughter Grayson graduate. Steven Colbert is speaking so that should be fun. and then Fathers's Day not coincidentally, we are going to see my father. In Iowa. He just turned 92 last week. And then we come back and Italian neighbors are coming for the Fourth of July. OK they are from California and Cuba, but they are our neighbors in Panicale. Let's roll some bocce balls!
Ciao, ciao,
Stew Vreeland