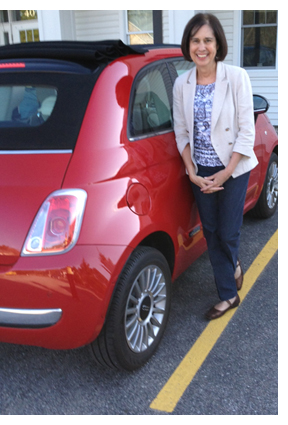 It is a sure sign of Spring in Maine when motorcycles and convertibles peek out from under their winter covers. Last week, inspired by day after blissful day of seventies and sunshine weather, some of us even took the snow tires off our daily drivers. And coaxed their little red Fiat and little green Ape out of the barn where they'd been happily hibernating.
And, of course, it snowed and snowed last night.
But all those early, and fleeting signs of spring, certainly do have us counting the days until we arrive in Umbria. Look out Panicale, here we come, ready or not.
By the way. We ARE ready!
We miss our roses when we are apart. And, in truth they do only come out for a week or two. But what they lack in longevity they make up for abundance and punctuality. They spread out over the pergola in a sea of yellow, regular as clockwork on May Day. And this year, on May first, we'll be there when they come out.


DO WE HAVE VIDEOS SHOWING WHY WE LOVE ITALY IN SPRING?
WHY YES, YES WE DO:
Here are our Lady Banks Roses on Display on a typical but magical May day a year or so ago in Umbria.
And here is May Day luncheon outside Siena (with our buddy Al Fresco and a few of his fair weather friends) at the Spannocchia estate in nearby Tuscany.
See you in Italy,
Stew Vreeland