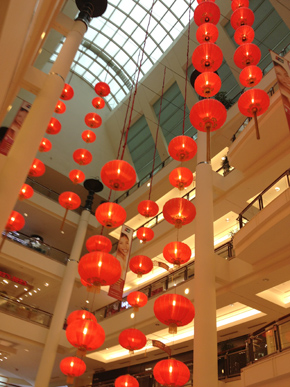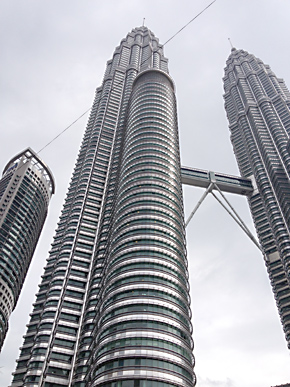 DAY 29, DATELINE KUALA LUMPUR – Asia Modern: young and beautiful with high-rise luxury malls, sophisticated metro, crowded bazaar, dreamy colonial architecture and fabulous food.
The place is decked out for Chinese New Year with red lanterns everywhere. The other twin towers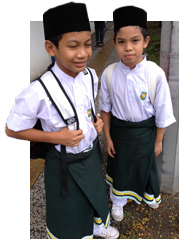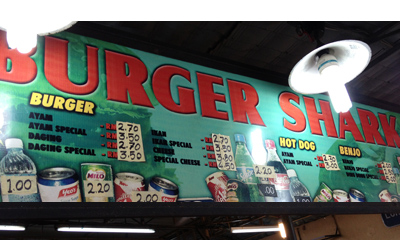 Muslim kids – and tons of men streaming to mosques with prayer rugs under their arms for Friday prayers
Do they really mean shark?
Stew note: Burger Villa, Burger King, Burger Shark? Shack? Who knows if it is seafood special or not. Surely you tried it, Kiki? Did it taste fishy?