CORTONA &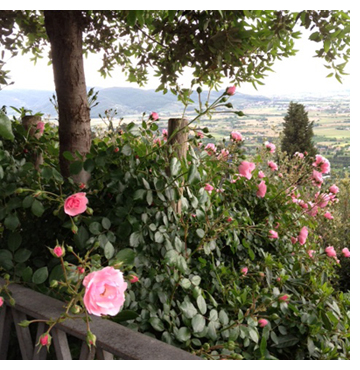 EVERYWHERE, ITALY– You say you want more pictures of Italy? See our latest instagram shots That gallery is growing.
Instagram is too fun. Latest app for our brava iPhone, seems wicked user-friendly. I mean, if Stew can do. So can you.
Just add wi-fi, it's a snap. Click the picture, adjust it, caption, send. Ta da!
This picture was taken just before a shower, running to the car in the parking lot at the foot of the escalator in Cortona. OH, you don't know about the escalator parking trick there? Makes Cortona even more of a dream.
See you (on instagram) in Italy,
Stew Vreeland