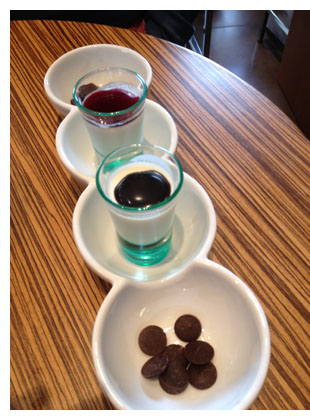 Hey Stew,
I loved your post on the pic of Diarmuid. And aren't you smart about the Minoans? The ship arranged a last-minute tour of Knossos, but Diarmuid and I had both been there so we hung out with Nikos instead. Excellent choice! think he liked having his pic taken: He treated us to cherry and chocolate pannecotta with chocolate bits. Very gracious, no?
Happy Walter's tonight!
Love to you and Midge.
Kiki
Stew note: center of the ancient world? Knossos? oh that. yawn. been there. done that. Loved the dolce treat photo. ummmm food.