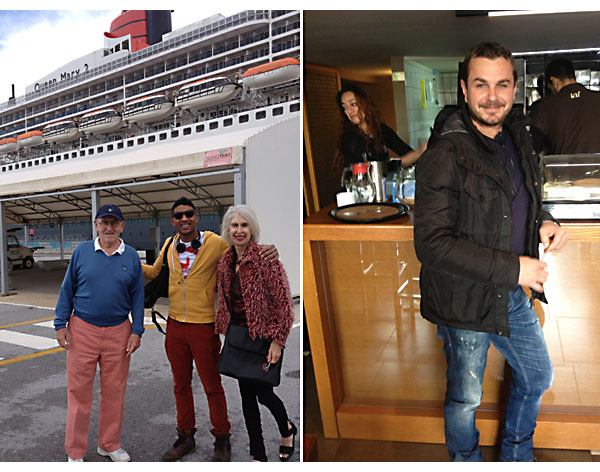 Day 7 Heraklion, Crete – Craig is a singer on the ship, a little bit fabulous, and all about fashion: He loved my fuzzy jacket.
Nikos is boss of the chic taverna where Diarmuid and I landed. You can't see them but he's working his worry beads – part of his smoking cessation plan.
Kiki
Stew note to Kiki: i see a hint of Nikos worry beads there now. Speaking of worry. . . Good to see photo evidence of Diarmuid. Should I read anything into the fact that his trousers and the lifeboat covers are very complementary one to the other? Once again, signs of you guys trying to be one with the escape pods? Still snowing off and on in Maine. Your escape is so complete. You are all the way to Crete. Always wanted to see that. Hi to the Minoans?