PANICALE, Umbria – Was it really sit-in-the-park-reading-a-book weather yesterday in both
New York and Chicago?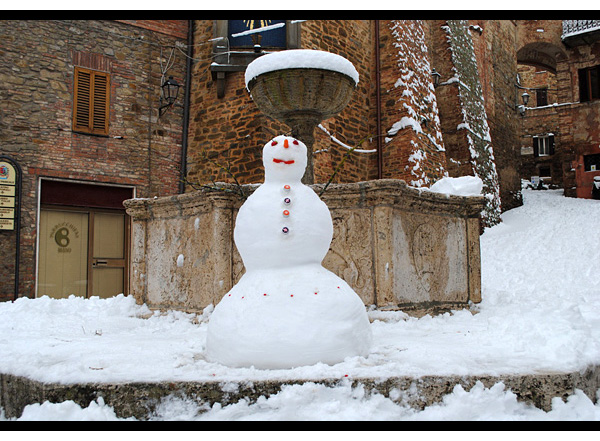 AND IT SNOWED IN PANICALE!? And lots of it? Che sorpresa! I saw it on my iPhone weather thing but sort of put it out of my head. We've been there for snow storms but its so rare I went into minor denial. Until just now when our friend Katia sent us an email.
Check out Katia's fine rentals site to see lots of brand new, fun-in-the-snow shots.
They are all from earlier today!
If you have ever been to Panicale, but haven't yet seen it in the snow, you are in for a surprise. It looks like close to a foot of snow and it looks like everyone is having a ball. Snow ball? Allora. Enjoy!
See you in (snowy!) Italy.
Stew Vreeland