Day 13 Gulf of Aden – Hors d'oeuvres …. a chef talks about the thousands of lobsters they'll serve tomorrow night … cupcakes … and me. I was a total groupie.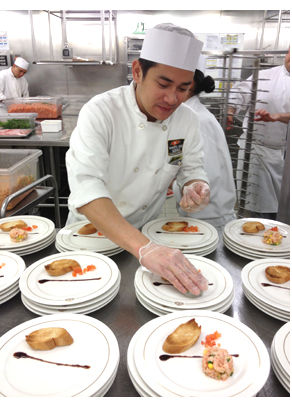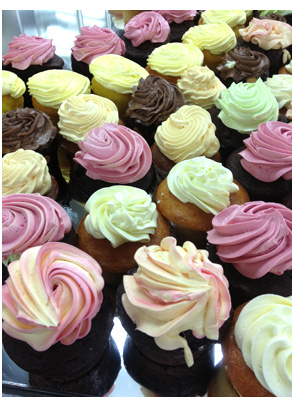 Yes, to hiding Diarmuid in the dinghies to avoid getting tossed in Singapore vs Shanghai. Great strategy. I'll let him know.
We are at sea three more days before arriving Dubai. Sea days are when all the formal nights and full-on entertainment happen. Three nights ago there was an Egyptian ball and people really did it up all Cleopatra. Tomorrow is Burns Night. Expect lots of kilts on the gents (with nothing under, they say) and tartan on the ladies. I'll let you know.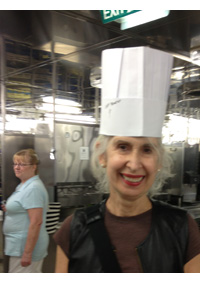 I was up at 7 this morning and absolutely no one else was. Rare to see empty decks. We're not supposed to bother the guys manning the sound guns but a chatty one found me. He said we have two warships escorting us, that they 'hide' during the day and come in close at night. A naval commander has also boarded (almost as good an assignment as someone we know, ahem, who had Naples, Italy duty during Vietnam!) along with three 'shooters.'
Interestingly, we also had armed protection on our buses in Egypt. At one point we had to travel later than expected at night and did it in a convoy along with an extra vehicle with added armed guards. Once we hit Dubai everything relaxes again.
Actually, everything's already relaxed as you could hear in the commodore's report.
Off to sun. Too bad about the weather in Maine.
Kiki