Day 12 Transiting the Red Sea – Every noon Commodore Rynd broadcasts from the bridge. It's all very stiff upper lip. Here's today's report. It's four minutes and starts with a couple of blasts from the ship. It ends with – what else? – a security update. Those pirates again.

And yes, Shireen, that is your trusty bag relaxing on Queen Mary's sun deck.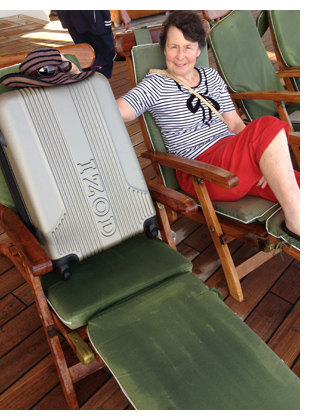 In other ship-board news, Diarmuid is trying to book for the Dubai/Hong Kong leg but so far it's fully booked with a waiting list. His best hope is if something untoward happens to someone. We can always hope.
Kiki
Sent from my iPhone