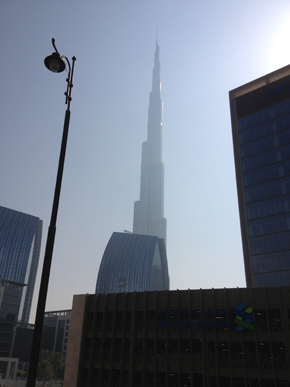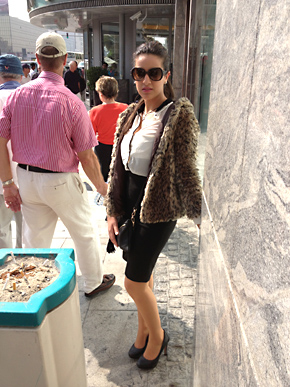 DAY 18 DATELINE DUBAI – It's as over the top as they say. Vegas with more money. Not all the women wear veils. (When they do it's with a designer handbag and fabulous make up).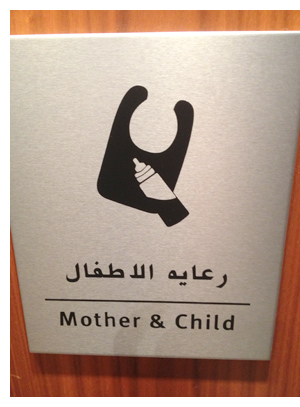 Also the world's tallest building and luxury malls with chic W.C. signage.
Stew note: ah, a change is gonna come.
Oh, btw, yes, that IS the tower Tom Cruise was climbing in the latest Mission Impossible movie: Mission Impossible 4 Ghost Protocol. Check out the link. If you have a strong heart. Gulp.
This is a meeting of the Titans. The boat Kiki rode in on, the Queen Mary 2 is the largest Cruise Liner in the world. And the building Tom Cruise is climbing is the tallest in the world.