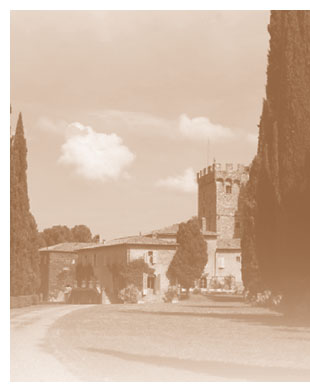 SIENA, Tuscany—There is a pretty big Italy buzz this week, and our good friends at nearby Spannocchia (the 1,200 acre agricultural estate outside Siena) are in the center of this media beehive of activity. First, there is a huge, 10 page spread in Bon Appetit Magazine about this fabulous Sienese agri-tourismo. But the buzz does not stop there.
Midge Vreeland, who was recently named president of the Spannocchia Foundation, just found out that there is a good chance there will be a segment about Spannocchia on The Today Show tomorrow, Thursday, Jan 10th. We understand that it may be a feature about Travel+Leisure Magazine's favorite travel destinations. You heard it here first!
If you haven't yet heard about Spannocchia you should definitely make your way to the news stands or set your Tivo- it is such an amazing and vibrant place with a fantastic history. Their websites feature a new slide show with dozens of evocative photos. To really put you in an Italian Frame of Mind. Spannocchia's just outside of Siena and an easy drive from two of our newest properties— Podere i Cipressi, high above Passignano and Pietrosa di Gaiche, outside Gaiche.
Happy New Year to all and hope to
See you in Italy in '08
Stew Vreeland