Where would we be without Italy? And Pizza. In this case we were in Belfast. But not the one in Ireland, but the one in Maine named after it. Our Italian foreign exchange student from Padova was named Alexia so we took this shot for her. We were thinking of her because we hope to be in Padova soon!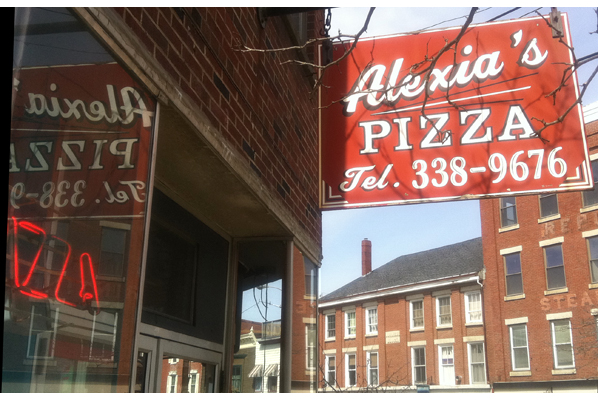 See how easily I can work our upcoming trip to Umbria into a conversation? Yes, can't wait. We'll see our daughter The Wiley Traveler in London for a couple days and then plan to spend the Merry Month of May in Panicale, Umbria and beyond. Places on our dream itinerary further from our garden include repeat visits to Rome, Siena, Padova, Lago di Garda and a long awaited visit to Trieste.
Stay tuned. We'll see how this itinerary works out.
Stew